Postage & Delivery
PLEASE NOTE : THERE ARE NUMEROUS LOCAL DELAYS WITH DELIVERIES. PLEASE ALLOW AT LEAST AN EXTRA WEEK FOR YOUR ITEMS TO ARRIVE.

ALL DELIVERIES OUTSIDE THE UK ARE SUSPENDED UNTIL FURTHER NOTICE.
Dispatch and Delivery Times
Please note that we will be closed from noon on Thursday, 4 March 2021 until Wednesday, 10 March for re-location. It is quite a long move so please bear with us during this exciting time!
The office and dispatch will be closed - we can still pick up messages - but online orders will be dispatched as soon as we can in order of receipt.
Thank you for your patience.

We dispatch on working weekdays - Monday to Friday.

Orders placed before 11am will usually be dispatched on the same working day but we are very busy so there may be a short (up to 48hr) delay. All orders will be dispatched within 3 working days.

Although Royal Mail is doing its best, some areas are still subject to delays. Please give your parcel an extra couple of days.


DELIVERY OUTSIDE OF THE UK
Due to circumstances beyond our control, ALL deliveries outside of the UK are suspended until further notice.
We apologise for any inconvenience.
Postage Charges within the UK
Make your choice at checkout:

Orders under £20.00 : £1.69 2nd class 2-5 working days

Orders under £20.00 : £2.09 1st class 1-3 working days


Orders over £20 : FREE 2nd class 2-5 working days

Orders over £20 : £0.99 1st class supplement 1-3 working days


Prefer a courier? : £4.50 2-5 working days

Royal Mail Special Delivery : £7.50 (next working day by 4pm)

Some items are too large for Royal Mail and have to go by courier
(generally heavy, bulky or long items such as stands). We reserve the right to make this choice.

All our items are Large Letters or Parcels - most will fit through your letterbox. We may split your order to facilitate this.

Free postage is automatically applied at checkout.

Postage charges cover the cost of postage, packing and processing your payment so please make the correct choice as we may have to contact you for additional payment if the wrong postage is selected.


DELIVERY TO NORTHERN IRELAND
We will continue to dispatch to Northern Ireland but we expect there will be delays which will be beyond our control. We will let you know when we dispatch but please be patient. It will take us a little while to get our heads round the new customs procedures so please bear with us! Update - there should be no issue with customs but there may still be delays.
We apologise for this.

Please note that if you are ordering from Ireland with a Parcel Motel-type address, this service has presently been suspended by Parcel Motel and we will have to cancel any such orders until we have further information. There are presently NO deliveries to the EU.
I have not received my item
During the Coronavirus Pandemic - we are dispatching as fast as we can but we are still about 1 day behind.
Royal Mail may also be delayed - intermittent local issues remain.

Please check the Royal Mail website for service updates - local delays are listed here :

https://personal.help.royalmail.com/app/answers/detail/a_id/12556/~/service-update

Please consider whether you have allowed a reasonable amount of time before querying your delivery - bear in mind extended dispatch times and the Royal Mail service you selected (First Class - 1 to 3 days, Second Class 3-5 days). These are working days - please do not count weekends or bank holidays. If your second class items has not arrived after 3 days, that is not unexpected - please wait at least 10 days before querying.

So far, I have had 4 lost deliveries - one sent over Easter 2020 which actually turned up 3 weeks after posting, one that has disappeared and 2 that turned up over 6 weeks late but still made it. If it is not there yet, please be patient.

When did you order? Remember, we cannot dispatch at weekends and our default delivery is second class which can take 3-5 days so it is probably on its way.

Did you 'Special Order' an item? If you did, we will have ordered it within 1 working day, but we then have to wait for it to arrive which can take up to 10 days.

If it has been more than two weeks, please doublecheck that your payment was successful - both of our payment providers will have sent you a payment confirmation email which is not the same as the order confirmation email that you receive from Cross Stitch Workshop. If you are unsure, please contact us here Didn't receive a confirmation email? Best to check with us here

Did you order a kit? Although most of our kits are in stock when you order so ready for dispatch, we sometimes have to order more stock if a kit has been particularly popular - these kits usually have an extended delivery date which you can see on the kit description but feel free to contact us here

Did you order a particularly large piece of fabric or one that is an unusual colour? We keep lots of fabric in stock (lots and lots and lots) but the bolt sizes are limited so if we have sold several metres - remember 100 cm is one of our standard sizes - we might be waiting for extra fabric to arrive - this usually takes a couple of days but we upgrade your delivery to first class.

If there is going to be a long delay for any reason, we will usually contact you by email so please check your emails including your junk/spam box.

If in any doubt, please contact us here
All of our items are tracked so we can check.
Postage Charges to European Union - SUSPENDED
Postage is charged at a flat rate of £9.50 and includes tracking and signature.

PLEASE NOTE - THIS IS ONLY FOR COUNTRIES WITHIN THE EUROPEAN UNION (not UK) and SCANDINAVIA

Other customers should press the submit button BUT DO NOT PAY. We will prepare your order and then send an email invoice with an accurate postal charge if it is possible to ship to your area.
Postage Charges to Rest of the World -SUSPENDED
Postage is charged at £30.00.

CORONAVIRUS - WE HAVE SUSPENDED DISPATCH TO AREAS OUTSIDE THE EU DURING THE PANDEMIC RESTRICTIONS

If you want to order, please press the submit button BUT DO NOT PAY. We will prepare your order and then send an email invoice with an accurate postal charge if it is possible to ship to your area.
GOING GREEN
This year (2019) we are aiming to reduce the amount and type of plastic packaging we use to dispatch your orders so you may find that your threads and fabrics are now packaged together.
We are moving to using biodegradeable packaging where we have control.

2020 Update - where we have control, all packaging has been reduced, most of it is biodegradeable (some super-large bags are not yet) and we have been discussing packaging options with manufacturers with varying degrees of success.

2021 Update - we have reduced the amount of packaging we use so you may get more than one fabric in an envelope. We continue to use re-cycled and/or biodegradable packaging but feel plastic wrap remains the best choice for fabric to prevent any deterioration in transit. Do feel free to contact me to discuss this if you have any better ideas!
Featured Items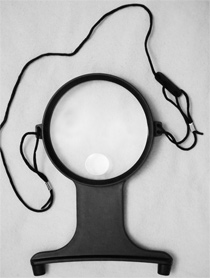 Neck Magnifier - £9.99
More Info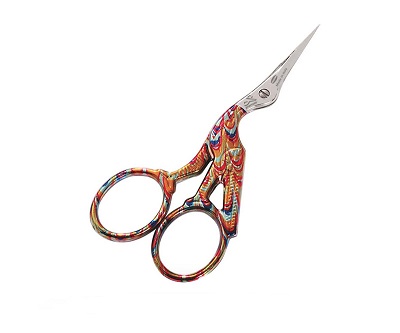 ASP : Stork Embroidery Scissors - £8.49
More Info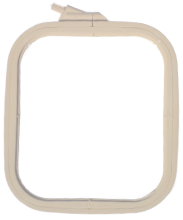 Squoop - The Square Hoop - £0.00
More Info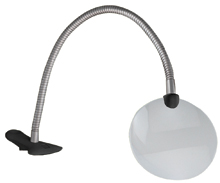 Clamp On Magnifier - Large with Flexible Head - £22.99
More Info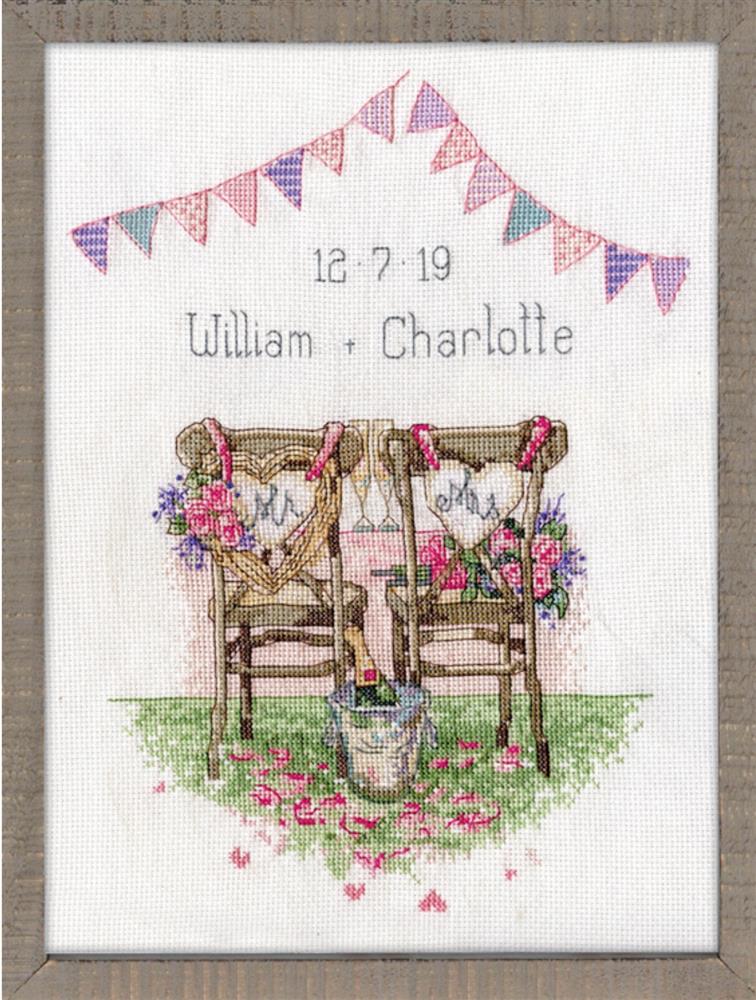 DW2993 Wedding Chairs - £22.99
More Info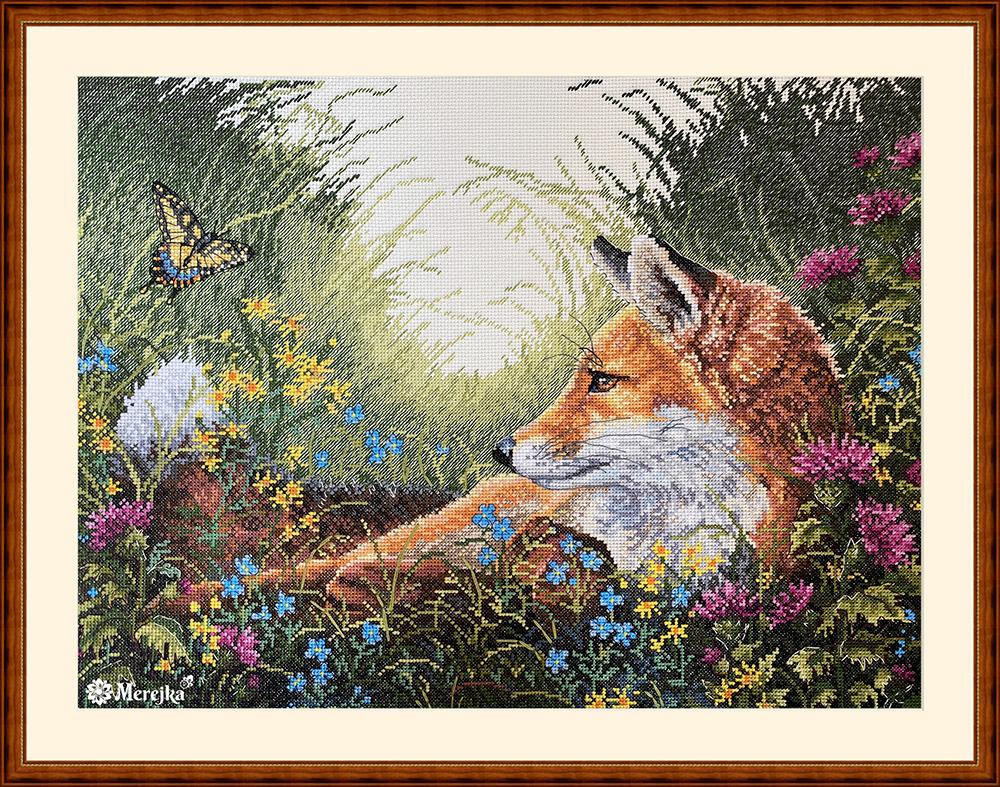 K-176 Day Dreaming - £48.99
More Info

>>View All Featured Items